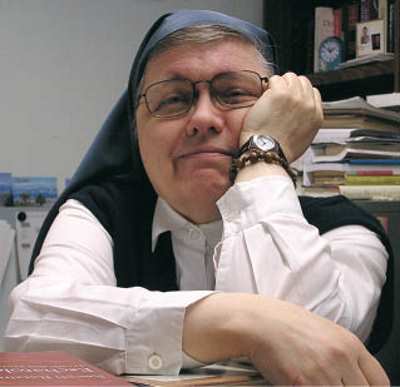 In true Crabby Mystic form, Sister Mary Lea brings readers on a spiritual journey with her characteristic humor and authenticity.
Sister Mary Lea Hill has been sharing her dry wit and offbeat wisdom with the Daughters of St Paul since 1964. An experienced writer and editor, her Crabby Mystic titles include Prayer and you, Blessed Are the Stressed, and her latest title Complaints of the Saints. She has also co-authored Saints Alive and numerous other titles. Basic Catechism is a best-selling reference title on the faith, and The Church Rocks is a popular history of the Church for kids and their parents and teachers. 
You can find Sr. Mary Lea amid piles of well-read theology books or on social media @crabbymystic.