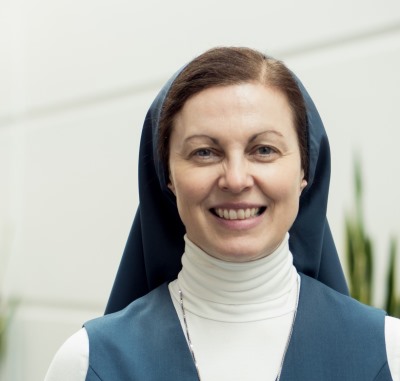 Looking for some great introductory Theology of the Body resources or interested in going deeper? You've come to the right place!
The Daughters of St. Paul have been blessed to be the publishers of John Paul II's masterwork: Man and Woman He Created Them: A Theology of the Body, and his "prequel": Love and Responsibility (often called "the philosophy of the body.") Theology of the Body Made Simple will ground you in Genesis 1-3, where it all started. Looking for something for teens? God's Plan for You.
An outline? Men and Women Are from Eden is the skeletal "SparkNotes." Theology of the Body in One Hour? A succinct overview. Want to understand and help youth with today's identity and gender issues? Made for Love as well as www.genderresourceguide.com
We pray you enjoy the life-challenging and life-changing adventure of knowing and living the gift of your masculine or feminine "bodiliness" in the image of God. May John Paul II's profound insights and proclamation of the "Gospel of the Body" bring authentic love, clarity, peace of mind and heart, hope and healing to a confused and hurting world.
Sr. Helena Burns, fsp--Theology of the Body presenter
"The language of Christianity is the body." --Andreas Widmer, author of "The Pope and the CEO"
"The flesh was formed according to the Word of God." --St. Irenaeus
Items 10-18 of 34
Page
You're currently reading page

2
Items 10-18 of 34
Page
You're currently reading page

2